From 07.00am on 25th October, the Temporary Use Ban (TUB), more commonly known as a 'hosepipe ban' for customers in Pembrokeshire and a small adjoining part of Carmarthenshire has been lifted.
Along with increased operational activities we have undertaken ourselves, plus the rainfall we have seen in September, we have now seen the level in our Llys y Frân reservoir recover to the normal level we would expect at this time of year.

By working together, not only have we been able to sustain mains water supply, but we have also been able to protect the environment.

We want to say a big thank you to all our customers for cooperating with us during the restrictions by reducing their water use through one of the warmest summers on record.

Although the ban has now been lifted, we would still like to ask you and all our customers to continue efforts using water wisely as many of our reservoir levels remain low.

Our reservoirs are dependent on rain to refill over the autumn and winter and while rain is now falling and helping some reservoirs like Llys-y-Frân, the rain isn't heavy enough or lasting long enough to have a significant effect on levels at all reservoirs.

This is particularly true of reservoirs in the south east of Wales where levels at some reservoirs are continuing to drop.
Reservoir level update
With no significant rain in the forecast, we'd like to ask for your continued help to avoid wasting water and to only use what you need over the autumn and winter to help ensure our reservoirs refill as quickly as possible and that there is sufficient water for all our customers next summer.

We will also play our part by continuing to work as hard as possible on finding and fixing leaks as quick as we can and investing in the network to make it as efficient as possible.
Keep an eye on this page to see how levels are changing throughout the winter months.
You can find out more about what the restrictions mean for you by viewing our handy frequently asked questions page.
Our full Public Notice is available to download here.
7 days a week
Our teams work seven days a week, and often overnight, fixing leaks as soon as we find them.
Getting water through our pipes fast enough is a real challenge in some areas and this is often worse at peak demand times – usually in the evenings and at weekends.
By using all the water you need, but being careful not to waste it, you can really help make a big difference.
If you notice a leak, please contact us on 0800 052 0130 (24 hours a day, 7 days a week) or click here.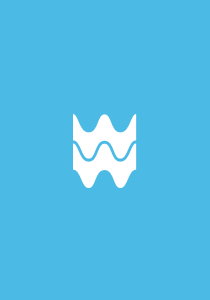 Public Notice: Temporary Ban on Water Use
JPG, 1.6MB
Dŵr Cymru Cyfyngedig gives notice that, pursuant to sections 76 and 76A–C of the Water Industry Act 1991, uses of water supplied by Dŵr Cymru Cyfyngedig are restricted.