Student advice
---
To help make it easier to get settled into your new accommodation, we have put together some useful advice on what to do when you're moving home and when you need to pay.
When to let us know you've moved
Moving home as a student is no different to anyone else. You can find out when you need to let us know that you've moved here. You can also complete our easy online moving form to tell us you're moving in or out of a property and also if you're moving to another property in an area that we serve
When you will be billed
Students are billed for the time they are tenants of a property. For example if you sign a tenancy agreement from 1st July, we will bill you from 1st July.
The way in which we bill will vary between properties with a meter and those without a meter:
Metered properties, we will bill you based on the water you use, measured in cubic metres, plus a fixed charge based on the size of meter at the property. Find out more information about our metered charges. If no water is used then only the fixed charges will apply.
We will bill unmeasured properties from the date your tenancy starts to 31st March. From 1st April a new bill will be issued for the next 12 months for which you are responsible until you move out.
You may receive a bill from the 1st April to the 31st March of the following year - but you are due to move out in July. Don't worry, if you pay the bill in full, when your account is closed down the credit can either be transferred to your new account or refunded. If you pay on an arrangement, then you will need to continue to pay as normal and inform us when you move out so we can stop the charges.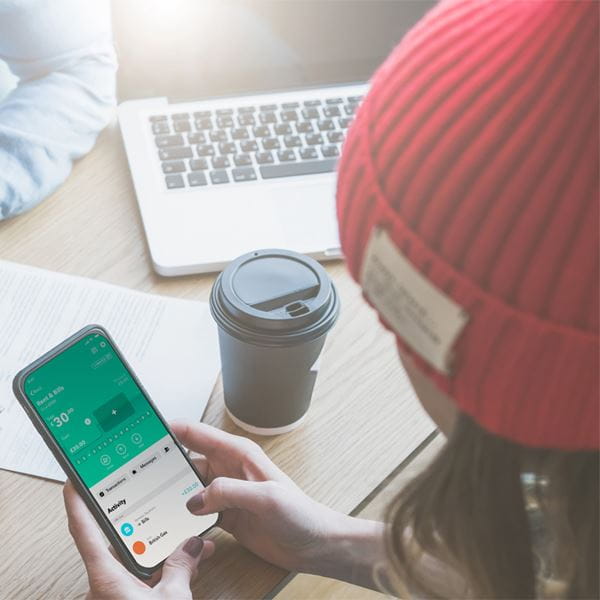 HyperJar
HyperJar is perfect for planning and sharing the cost of your water bill with other people. Use HyperJar to:
Set up Shared Jars to enjoy hassle-free group spending, including organising your bills.
Create Jars for any product, service, or event you're saving towards. Every Jar is a separate mini-account, and you can spend directly from any Jar with your HyperJar card.
And don't worry, sharing a Jar won't affect your credit score – in fact, nothing you do in HyperJar will. Once you receive your HyperJar card, you can use it anywhere, including abroad without any fees.
Find out more today
Frequently asked questions
Who needs to be responsible for the bill
If you are responsible for paying the bill, as per your tenancy agreement, then any two tenants can be the primary names on the account. Other tenants who live there can be noted on the account and have authorisation to make changes. If we are provided the information from the landlord, the first 2 names provided are added to the account.


Do you offer a discounted rate for students?
No. There is no student discount or student tariff available.


Do I need an account if I live in Halls of Residence?
No. If you live in Halls of Residence then your water rates will be included with your rent.


Do I still pay my bill outside of term time? e.g. Summer, Christmas etc
Yes. Your account is opened from the date of your tenancy (usually 1st July) and you are responsible up until the end of your tenancy.


How do I know if my landlord is paying the bill?
This should be detailed in your tenancy agreement. If it states your water rates are included in your rent then the account is the responsibility of your landlord.


We're staying in the same house next year, do I need to move out anyway at the end of this year?
No. If you are staying in the property across academic years then you do not need to inform us. Please continue with your account and let us know when you do move.


What happens if we move before the year ends?
If you move before your academic year ends then then let us know using our moving form.