Support with bills
---
If you're having trouble affording to pay your bill, please don't ignore it, we have a number of ways we may be able to help you and make your bills more affordable.
We know life can be stressful and unpredictable, and personal circumstances can change very quickly. If you are in debt, struggling to pay your bill - or think you might struggle in future - please don't worry, there are plenty of ways we can help.

Missed a payment?
You can make a one-off payment online.
---
If you've missed a payment on your account, please don't worry. You can make a payment online! All you'll need is your customer reference number and a credit or debit card.
Make a payment
Spread the cost of your bill
You can pay by instalments weekly, monthly, or 6 monthly, rather than paying in full when you receive your bill. Most of our customers prefer to pay by Direct Debit as it spreads the cost without charge, the payments are taken automatically, and it's covered by our Direct Debit guarantee. Alternatively you can set up a payment card if a direct debit isn't for you.
If you receive benefits or have a low income...
If you are already paying by instalments and you're still struggling, please don't ignore any problems. Take a look at our other schemes which might be able to help if you are in receipt of benefits or have a low income.
...or perhaps all you need is some Breathing Space
What is Breathing Space?
Breathing Space, officially called the Debt Respite Scheme, is a government scheme which could help relieve some of the pressure and stress caused by being in debt.
If you are in financial difficulty, Breathing Space gives you time to seek advice and look at ways of resolving your debt without worrying about being chased for payment or incurring extra charges.
Breathing Space is not a payment holiday, so you will have to continue paying your debts during this time, but it does prevent action from being taken against you if you're unable to pay.
How do I apply for breathing space:
You must seek advice from an independent debt advisor. They will go through the eligibility criteria with you and if eligible, the independent debt advisor will register you on the Breathing Space scheme.
Welsh Water cannot register you for Breathing Space, legally we are not allowed to do so; you must first seek advice from an independent debt advisor. If you need more information on managing your debts or whether you are eligible for Breathing Space, please go to get independent advice.

Could you save money by being on a water meter?
Do you live alone, not use much water, or are you looking to reduce your bill? You might save money by having a water meter installed.
Find out more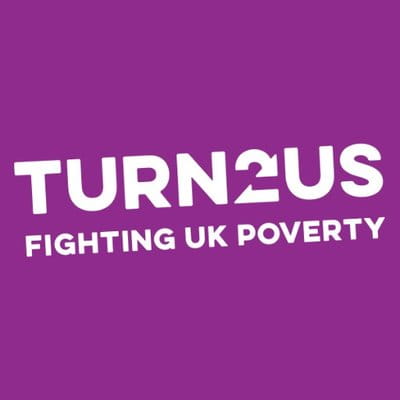 Are you receiving all the benefits you're entitled to?
Turn2us Benefit Calculator
---
Turn2us are a National charity who help people when times are tough. Use their Benefits Calculator to find out which welfare benefits you may be entitled to to maximise your income.
Use the Benefit Calculator
Covid-19 Support
Helping our customers throughout the pandemic.
We know this can be a worrying time for everyone in quite unprecedented circumstances.
If you're impacted by Covid 19 (Coronavirus) and in financial difficulty, and have concerns about paying your water bill, more information is available online here.
Stories from our customers
I wanted to send the upmost praise to your employee from the specialist support team.
I cannot emphasize how lucky you are to have her as part of your company.

I suffer with great anxiety and depression, and find it very difficult to communicate over the phone. She made me feel at complete ease and came across to me like a friend, she made me feel so comfortable explaining my situation and decreased my anxiety of phone calls immensely.

I was having a very down day and it took me great courage to pick up the phone and call, and I'm so glad I did because the advisor, a stranger I have never met picked me up from that mood, and reminded me of no matter what situation I was in with my debt, that she was there to do one thing, and that was to help me.