Water regulations
---
Water regulations are vital in ensuring we are able to provide our customers with the best possible drinking water and safeguard our supply.
This is why we have a water regulations team that enforce the water supply (water fittings) regulations 1999 (or 'the regulations'). This allows us to help keep your water supply safe, and deal with problems that can occur if the wrong plumbing systems and fittings are installed and connected to our drinking water supply.
The regulations help deal with things like contamination of drinking water, drinking water being wasted, and not being used in the right way (such as very unusual levels of water use, and incorrect measurements of the water being used by the customer). So as well as health benefits, the regulations can help in saving water.
The regulations are a really serious matter, and it's important that any breach of the regulations are rectified. Sometimes this means that if customers don't want to fix the problems, it's in our powers to use the law to get it resolved. This can lead to fines and warrants, or even prosecution.
Like other water companies in the UK, Welsh Water is a member of Water Regs UK. This helps in the sharing of best practise, and keeping up to date with all things 'plumbing'. Our enforcement policy also explains more about the way we work.
The following sections give you more information about the regulations, and will be useful for customers as well as people working in skilled trades, like plumbing. If you require any further information or would like to talk to a member of the Water Regulations team you can e-mail us at waterregulations@dwrcymru.com.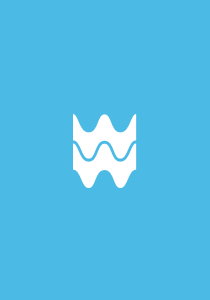 Water Regulations Enforcement Policy
PDF, 318.5kB