Sewer pollution and Flooding
---
Dŵr Cymru Welsh Water works to protect rivers and other waterways by treating the wastewater from our homes and businesses and safely returning it to the environment. It requires huge amounts of equipment and thousands of kilometres of sewers.
We must ensure that they operate effectively. If something goes wrong, then sewage pollution of watercourses can have a major impact on wildlife and amenity value.
We're working hard to minimise such pollution, and we'd like your help. You can do it by telling us as soon as possible if you see sewage pollution in a river, stream or other watercourse.
What is Sewage Pollution?
The obvious sign of sewage pollution of a stream or river is the presence of sewage solids in the water, but there may also other indications. These include:
Toilet debris, such as tissue paper, condoms and sanitary products
Soap suds or a milky-looking discharge in the water
A noticeable sewage smell
Pollution can kill fish and other aquatic life, cause a risk to human health, and also affect biodiversity, amenity value, and the use of water and land for agricultural purposes.
Causes of sewage pollution
Using toilets as bins
Flushing away rubbish down the toilet can cause blockages in sewerage pipes, sometimes leading to the flooding of homes and pollution of the environment. Our Let's Stop the Block campaign highlights the things that are flushed away to cause problems – and which should be disposed of properly.
Cooking fats
Fat, oil and grease (FOG) poured down kitchen sinks and drains can build up in sewers and cause blockages and flooding. To help avoid this, please dispose of them correctly.
What we're doing
Dŵr Cymru Welsh Water operates a massive network of sewers and treatment works – and occasionally pollution incidents occur due to equipment failure and other causes. These have averaged more than 200 in recent years, and we're working hard to reduce this number. Environment Agency Wales has set us a target of 155 by 2014.
We're investing £10million in a Pollution Reduction Action Plan. This involves:
£5million of maintenance and improvement schemes
analysis to predict potential sewer blockages
enhanced maintenance at pumping stations
involving organisations who can assist us
informing the public of how they can help
increasing the number of staff on pollution control
increasing remote monitoring of sewer overflows
working with 'River Rangers' who can report problems
Our goal is 'zero tolerance':
Sewage pollution has been included in our company vision: "...that customers should be able to look forward to: ...a zero tolerance approach to pollution"
Get Involved
If you see pollution of a watercourse from our pipes or other equipment then please 'phone our hotline immediately. And if you think there could be a future problem, let us know. Tell us by sending an email to PollutionRisk@dwrcymru.com
Please give us as much information as you can, as well as your contact details. We'll investigate and take any action that's needed. And if you choose, we'll keep you updated.
Involving the community
If you're involved in community activities and would like information on sewage pollution, or perhaps our advice on a community project please email us with your request and contact details. A member of our pollution team will be in touch.
Living & learning with water
Would you like your children to know more about the vital role water plays in our everyday lives? We've a wealth of interesting information and resources, all linked to the national curriculum. They've been developed with educational experts to stimulate and educate Key Stage 2 pupils. More information can be seen by clicking here.
Flooding from a public sewer
If you think your property has been flooded by our public sewer, please call us on 0800 085 3968 and one of our team will be here to help, 24 hours a day.
Climate change and population growth, together with the paving over of green spaces which provide natural drainage in our communities, are putting increasing pressure on our sewerage network. This is often made worse by people putting unsuitable products down the sink or toilet, increasing the risk of sewer flooding. Many areas have separate sewers to take foul waste and rainwater, but most of our sewers are combined, meaning that foul sewage from kitchens and toilets mixes with rainfall. This means that, during a heavy storm, the flow in the sewer is much greater and can reach maximum capacity.
Our sewers are designed to cope with the vast majority of storms but occasionally rainfall can be so heavy that it overwhelms the system. When this happens, sewage can overflow from manholes and gullies and flood land and gardens. In the worst cases, sewage can even flood homes and cause pollution.
Sewer flooding is unacceptable and we treat all cases with the highest priority. We prioritise our investment for potential flood alleviation schemes depending on the severity and frequency of flooding. As a result it is important that you report all flooding so we can keep our records up-to-date.
What you can do?
It is important that you contact your household insurance provider straightaway and tell them about any damage caused by the flooding. If you do not do this, it may affect any insurance claims you need to make.
For further information on sewage flooding, please refer to our Floodcare guide.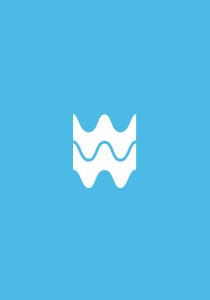 Floodcare
PDF, 2.9MB
What you should do, and how we can help when you're flooded.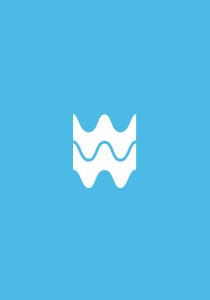 Our commitment to you
PDF, 2.3MB
Since 2001, Welsh Water has been owned by Glas Cymru – a 'not for profit' company.