The truth about wet wipes
Just a single wet wipe is enough to start a blockage in your sewer pipe and risks causing catastrophic flooding in your home resulting in significant distress and cost.
But by doing what's right you can stop the block.
This massive blockage of wet wipes in Ammanford took hours to clear and filled four bins bags
---
Wet wipes labelled as flushable caused this blockage in Pontyberem
---
This huge mass of wet wipes was removed from a sewer in Riverside, Cardiff. It filled ten bin bags and took crews hours to clear.
---
Weird find: This rugby ball was found blocking a sewer in Fishguard
---
Weird find: This huge chain was discovered blocking a sewer in Port Talbot
---
This is what happens when you pour fat, oil and grease down your sink
---
Fatberg! We found this huge fatberg under St Mary's Street in Cardiff.
---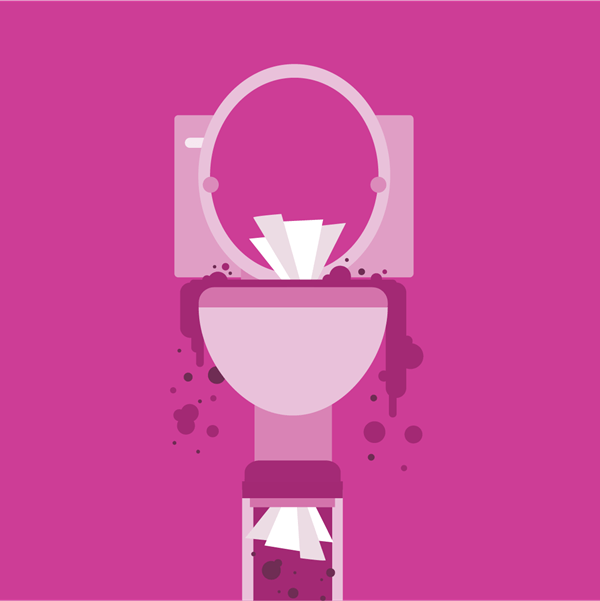 Avoid blockages
in the bathroom
Only flush the 3Ps! Throw all wipes, sanitary items, cotton buds and nappies away in the bin
Check to see if your local council provide a nappy collection service
Try out some plastic free or reusable products to cut down on your waste and help the planet
Watch the video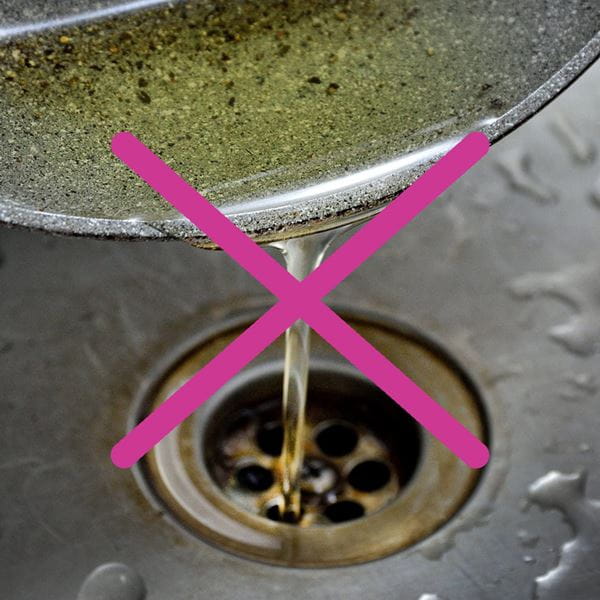 Avoid blockages
in your kitchen
Wipe out your pans and other greasy items with a kitchen towel before washing them, throw the kitchen towel in the bin
Pour any unused cooking oil that has been allowed to cool into a container to dispose of or recycle if your council allows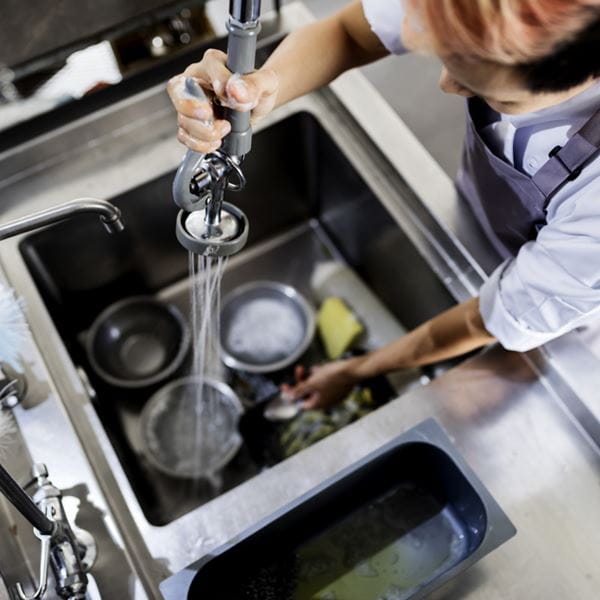 Avoid blockages
at your place of work
Drainage problems at your business not only affects you but can also impact on your customers
Our team can conduct a bespoke survey for your kitchen, free of charge to ensure you are compliant with industry regulations
Helpful tips and further information
How sewer blockages impact the local environment...
Wet wipes blocked a sewer near a comprehensive school in Cwmbran and caused this environmental pollution.
---
Our waste team cleaned up this sewer pollution from a residential area in Haverfordwest. It was caused by wet wipes blocking a sewer pipe.
---
This mass of wipes was cleared from a sewer in Tremadog. Unfortunately, it had already caused river pollution.
---
Wet wipes flushed in Maesteg resulted in this local environment pollution.
---
Frequently Asked Questions
Fine to Flush is the only official standard identifying which wipes can be flushed down toilet safely. However, we'd still rather you didn't flush any wipe. It's the only certain way to make sure your wipe doesn't cause sewer strife!
Chances are, if you're not having any issues, your neighbours and community further down are. Your wipes could be blocking up your neighbours drains and causing them issues – even though they do the right thing and bin their wipes.
Yes. It's not something that we want to do. But when people continue to repeatedly flush wipes when we have asked them not to, we can recharge the cost of clearing blockages.
You can help us with the fight against wipes. Download our social media content to use on your own channels, or download our posters to display in your window.
Report it
If you see pollution, please report it to us straight away via 0800 085 3968 or the link below. 
Remember to only flush pee, poo and paper to help protect your local environment.
Report it