Cartref Community
---
Cartref helps customers understand how much water they use, where they can make savings and part of the service involves fixing leaking loos free of charge.
Although our main focus is on fixing leaks in households, we are also working with local communities and businesses across Wales to help spread the message.
Have you seen us in your community?
We've been working our way across the country to talk to our customers about Cartref and the services on offer. We've been meeting with local community groups, businesses, schools, and councillors, offering our services where we can.
When we're out in the community, we have lots of freebees including easy to install water efficiency products that you can use in the home – if you see us, come and say hello to get yours!
Do you want to work with us?
If you're interested in meeting with the team or would like us to come and talk to your community group, school or local business, please let us know. We'd love to hear from you.
Remember, if you think you have a leak, use the QR code here to send us a short video of the problem, and a member of our team will be in touch.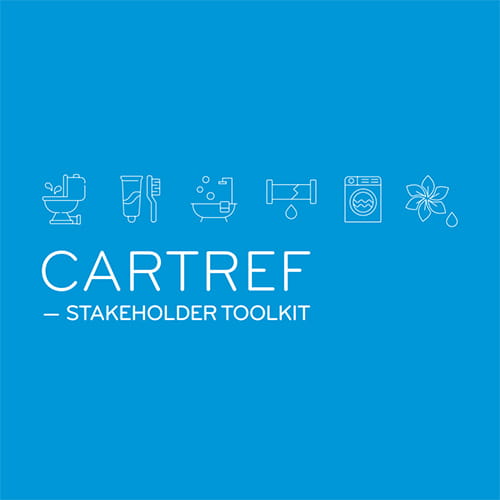 Help us spread the message
PDF, 444kB
A leaky loo can flush hundreds of pounds down the drain each year. We want to help as many people as we can, and we need your help. Please share the message to anyone who you think would benefit from this service.