Drainage and Wastewater
Management Plan
---
The DWMP is a shared vision for the future of environmental water quality and the management of drainage and wastewater. Ultimately, it is a plan to achieve the best outcome for the environment we operate in and for the end user of these systems – our customers.
It is a customer-driven plan that will set out how we intend to manage future challenges brought about by: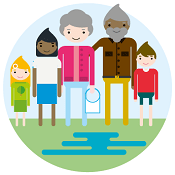 Population Growth
New housing developments
Brownfield developments (renewing previously developed land)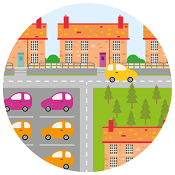 Urban Creep
(development of green spaces which reduce the area of permeable ground)
Reduction in green spaces (e.g. parks, grass areas)
Paving of driveways and gardens.
Building property extensions (e.g. conservatories)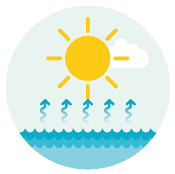 Climate Change
Increased storm intensity and frequency
Longer dry periods
Rising sea levels
More information about the DWMP can be found in the strategic context document, which provides an overview of the DWMP principles, the benefits of working together, the key drivers of change, and the strategic planning objectives we aim to achieve.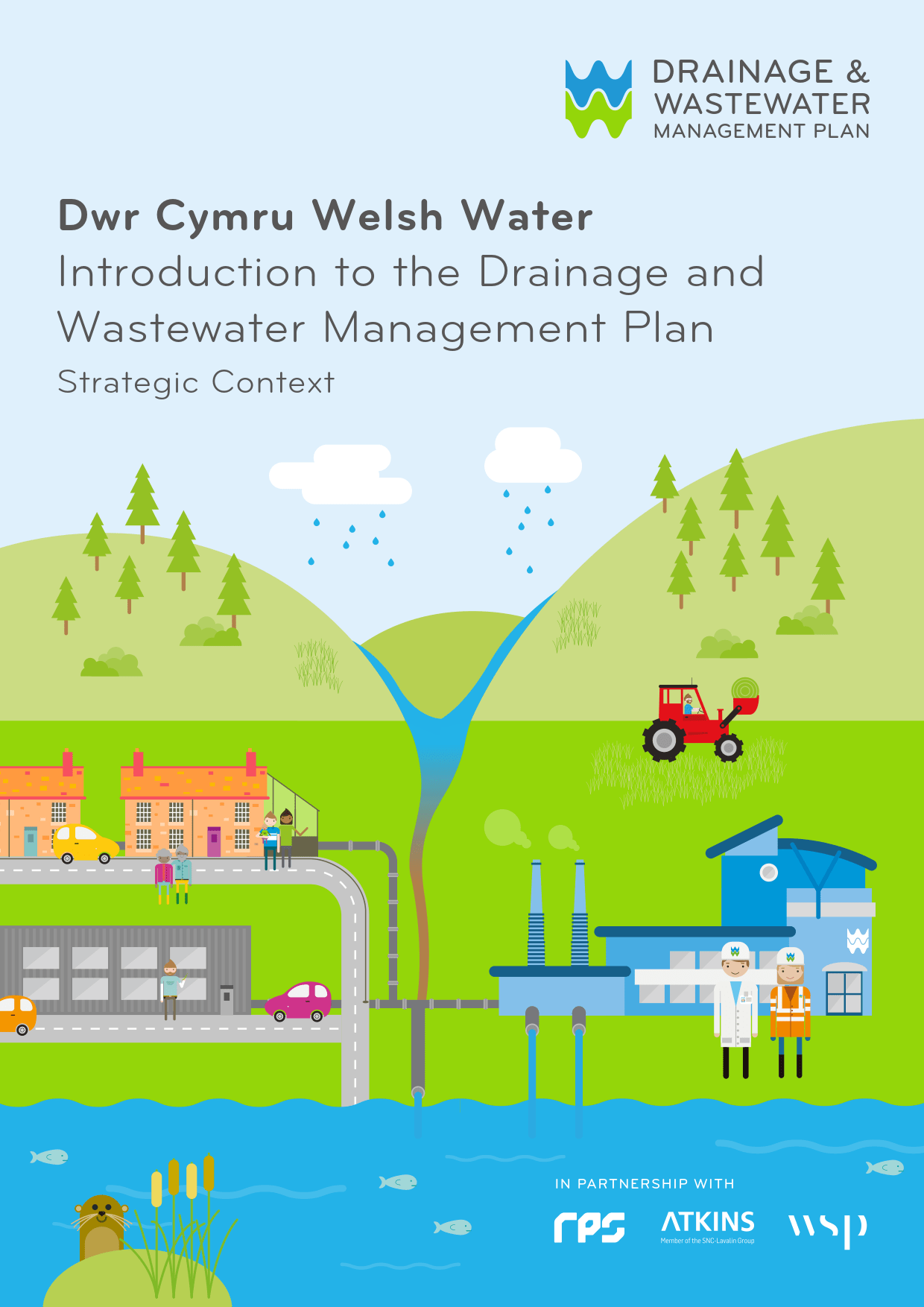 Introduction to the Drainage and Wastewater Management Plan
PDF, 1.9MB
This document is the first in a series of non-technical summaries which will encompass all the outputs from the DWMP planning process and will become the draft DWMP. Public consultation of the draft DWMP is planned to take place in 2022 and will involve extensive engagement with customers, stakeholder and regulators.

If you would like to work with us on any of the Action Plans contained within this document, please contact us at DWMP@dwrcymru.com.
We are committed to developing the DWMP: it will help us work towards our Welsh Water 2050 vision to earn the trust of our customers every day and achieve our mission of becoming a truly world-class, resilient and sustainable service for the benefit of future generations.
Drainage and Wastewater Management Plans are being produced industry-wide in England and Wales and are based on the framework developed on behalf of Water UK – the Water UK DWMP.
Working together towards a common goal
DWMPs will only fully realise their potential in delivering a robust and resilient drainage and wastewater service we aspire towards, by working closely together with all stakeholders at both strategic and local levels.

We want to work with customers, partners and organisations external to Welsh Water that are responsible for planning and managing infrastructure, flood risk and the water environment. This can include:
Industry regulators (e.g. Environment Agency, NRW, Ofwat, Defra)
Consumer bodies (e.g. Consumer Council for Water)
Lead Local Flood Authorities
Local Planning Authorities
Highway Authorities
Environment groups
Interest groups
Communities
We want to collaborate with you on the DWMP.
We are looking to establish partnership working arrangements with representatives who – on behalf of their organisation – can assess, comment and provide agreement on:
the DWMP catchment approach to managing the current drainage system and future improvements to the water environment and;
the application of relevant plans in the DWMP catchment approach.
Please contact us at DWMP@dwrcymru.comto arrange a virtual meeting.
Areas for collaboration can range from opportunities to help raise awareness with shared customers and stakeholders, to the introduction of sustainable drainage or natural flood management measures to slow the movement of storm water. In other areas, there can be the implementation of measures that improve the quality of our rivers and coastal waters.
What planning areas will the DWMP cover?
Level 1 - Company Operational Level - An operational area which consolidates the more localised mapping in levels 2 and 3 in a published strategic report for our whole operational area. Our high-level plan will show how we address the challenges we have identified and how we will achieve our long-term wastewater and drainage aims.
Level 2 - Strategic Planning Unit - A subdivision of the company operational area. Originally set at the River Basin Management District Catchment (RBMD) level and revised to take into account drainage from sewers. This is where we combine the significant risks identified and consult with stakeholders where collaborative opportunities lie to achieve greater benefits for all.
Level 3 - Tactical Planning Unit - A consolidation of WwTW and its catchments joined together by its river drainage system. At this level we undertake a detailed assessment of risks and opportunities. It sets out a long-term plan of interventions needed to meet the needs of the catchment, the communities that live there and our Company's strategic plans.
Steps
Below are the key stages in creating a DWMP:

Source: Water UK An Overview of DWMP
Strategic Context – Q2 2018 – Q2020

Identifying the big issues faced now and in the future as well as identifying actions to address them.
Risk-Based Catchment Screening - Q2 2018 - Q2 2019

Sharing information on problems and vulnerabilities that are already being experienced or have been identified.
Baseline and Vulnerability Assessment – Q2 2019 – Q4 2020

Quantifying current and future risks and their causes.
Problem Characterisation - Q4 2019 - Q2 2021

Identifying how complex and how big the problem is within an area.
Options Development - Q1 2020 - Q4 2021

Developing solutions to address the risks and their degree of uncertainty.
Documentation/Assurance - Q1 2019 - Q2 2022

Ongoing quality assurance and governance of information throughout development, collaboration and joint ownership of the DWMP.
Programme Appraisal Q2 2020 - Q4 2021

Combining solutions into a plan that gives the best value to customers, communities, the environment, regulators and government.
Publish Draft DWMP - Q1 2022 - Q2 2022

Public consultation of draft DWMP involving extensive engagement with customers, stakeholder and regulators.
Stakeholder Response to Consultation Q3 2022 - Q4 2022

Analysis of consultation responses and publication of revised DWMP draft following feedback received. Awaiting Welsh Water Board and Government's direction to publish the final DWMP.
Publish final DWMPs - Q1 2023 - Q2 2023

Publish final DWMP following Direction to publish from Welsh Government. Extensive engagement with customers, stakeholders, regulators, Government and the wider society.
Objectives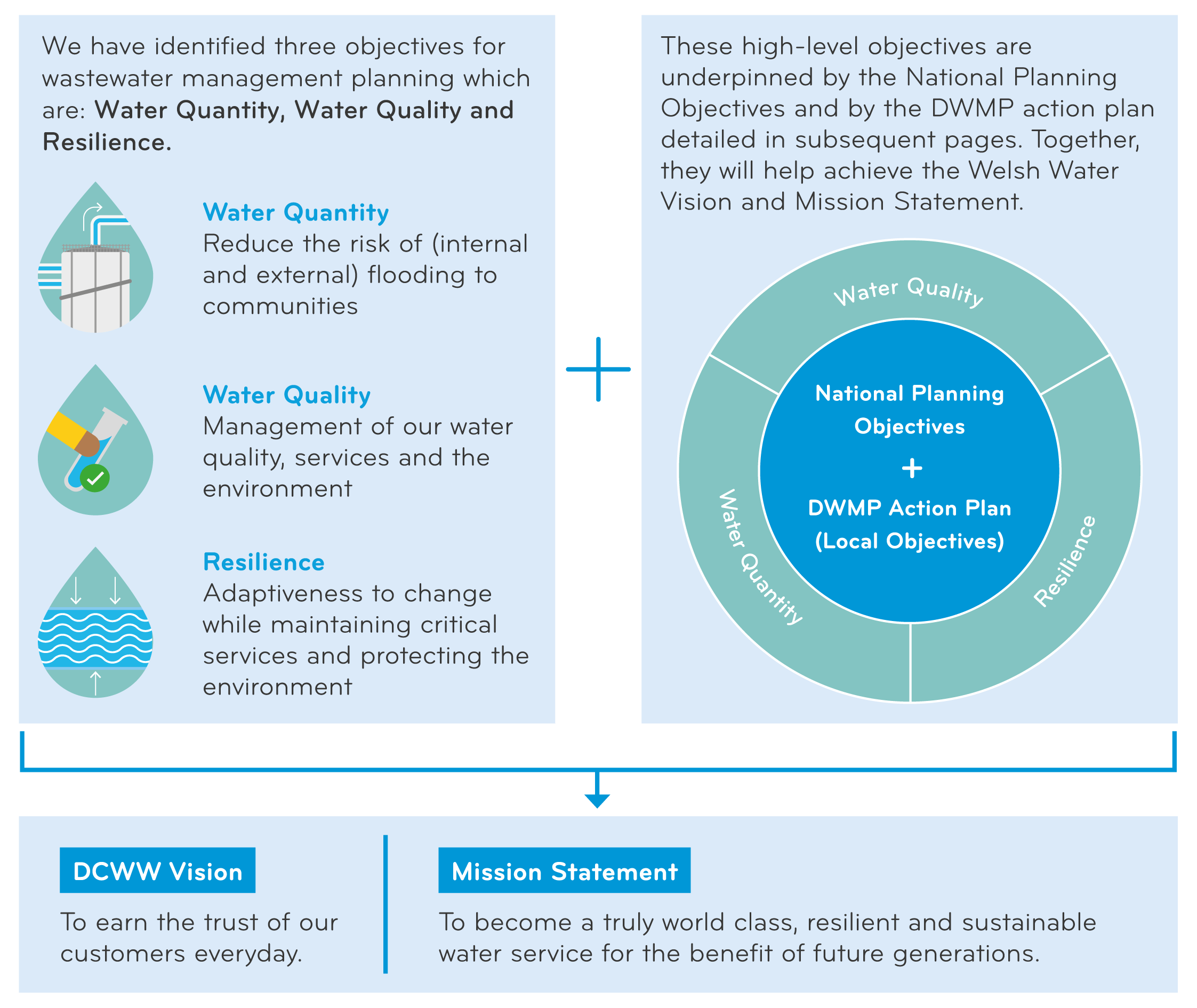 The six National Planning Objectives are:
Internal sewer flooding risk
Pollution risk
Risk of sewer flooding in 1 in 50 year storm
Sewer collapses
Storm overflow performance
WwTW compliance
How to get in touch
We want to hear from you! Please contact us at DWMP@dwrcymru.com if you would like more information or if you would like to arrange a virtual meeting.