River Water Quality
---
We fully understand the importance of river water quality to our customers and we are committed to continuous improvement in this key area and take our environmental responsibilities very seriously. In the decade to 2025, we will have invested approximately £1.5 billion in improving and maintaining our wastewater network and this has helped ensure that 44.5% of our rivers in Wales are in good ecological status compared to 14% in England.
There are a number of factors which contribute to pollution levels in rivers which are not in the control of the water industry. Our modelling on the River Wye for example shows that our assets are responsible for between 25 - 33% of the phosphorus in the main water bodies, with Combined Storm Overflows (CSO) only responsible for 2%. The remainder is caused by other factors such as urban surface water drainage, misconnected drains, agricultural run-off and animal faeces as well as private septic tanks.
However, we sometimes unintentionally get things wrong. We are extremely sorry when this happens and we always try to learn any lessons that will help us avoid such incidents in the future wherever possible.
Our approach to investing is evidence-led so that we improve our assets in a prioritised way which focusses on tackling those which cause the most adverse impact on our environment. We have and will continue to work collaboratively with our environmental regulators on our plans
Our key priorities for improving river water quality are:
Protecting and Enhancing River and Coastal Water Quality
At least 420km of rivers in Wales and Herefordshire improved towards 'good ecological' status by 2025
£836 million investment in our wastewater infrastructure by 2025
Including almost £100 million invested in improving Combined Storm Overflows (CSO), delivered as part of the Wales Storm Overflow Roadmap programme
£20 million investment added to our AMP7 programme - targeted at further CSO improvement to 2025
Investment into two additional sites for nutrient removal (Phosphorus) on the River Usk
By April 2023 we will share our National Environmental Programme investment proposals for 2025-2030 with key river user groups such as Rivers Trusts and Angling Associations across our operating area
Providing £250,000 funding and expertise to the Welsh Government 'Four Rivers for Life' programme, on the river's Cleddau, Teifi, Tywi and Usk
Being Open and Transparent About our Activities and our Impact on Rivers
99% of our overflows monitored and openly reported on our website by April 2022 (the remaining 1% are currently inaccessible due to accessibility safety constraints but we are still targeting 100% and so this will take longer).
Launch our interactive web-based overflow map covering our operating area in July 2022 - by 2025 we will be able to report all CSO within an hour of them operating
Build on and expand our bathing water CSO alert systems to community and representative groups
Playing our part in Partnerships to Jointly Improve River Quality
Continue our partnership working with the Better River Water Quality Taskforce which brings regulators, government and water companies together to improve river water quality. For details on the latest action plans, please click here.
Nutrient pollution source modelling provided by us free of charge for all sectors, on Special Area of Conservation Rivers in Wales and Herefordshire by July 2022
Supporting the establishment of Nutrient Management Boards across our operating area – e.g. building on our existing programme to work with others providing land where possible and expertise to develop wetlands to mitigate diffuse nutrient pollution – including 8 sites planned for development during 2022/23
Introduce a nutrient offsetting trading programme to work further collaboratively with the agricultural sector and developers by April 2023
Maintain support for Welsh Government proposals to ban single use plastics – especially 'wet wipes'
Continue to utilise our Pollution Reduction Technicians to liaise with and support local river user groups and 'citizen scientists'
Work with our Independent Environmental Advisory Panel to listen to the views of key environmental interest NGOs and trusts
Encouraging People and Communities to Enjoy our Inland and Coastal Waters
We will work to identify candidate sites for inland bathing waters and discuss options for future investment to develop locations with Welsh Government & Natural Resources Wales
Continue to encourage uptake of open water swimming at our 3 designated visitor centre reservoir sites in conjunction with Open Water Swimming Associations
Build on the 250,000 people enjoying water based activities and sports at 4 regional visitor / water sports centres
Maintain our commitment to Wales having the highest percentage of Blue Flag Beaches in the UK – with 34% of the total awards achieved in Wales in 2021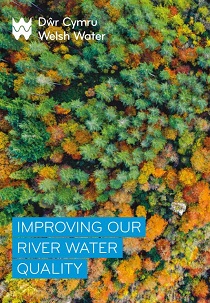 Improving our river water quality
PDF, 4.7MB
Over the last few months, we have given considerable time and resource to review our plans for investment, investigations and evidence gathering, customer communication, stakeholder engagement and the wider reporting of data relating to the operation of our assets. We have challenged our approach and have a plan on how we will play our part in helping to improve river water quality. You can see the plan here.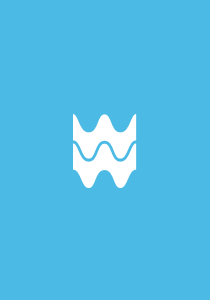 Improving River Water Quality in Wales
PDF, 379.1kB
Following the First Minister's Phosphate Summit at the Royal Welsh Agricultural Show at Llanelwedd on Monday 18 July, Dŵr Cymru Welsh Water has outlined proposals to invest an extra £100m before the end of 2025 to reduce Phosphate discharges from its wastewater treatment works and to reduce the impact of Combined Storm Overflows (CSOs). This is in addition to the £836m already budgeted in its Business Plan for 2020-2025. Please review our discussion paper here and we would welcome any responses. Responses should be sent to welshwater2050@dwrcymru.com by September 16.